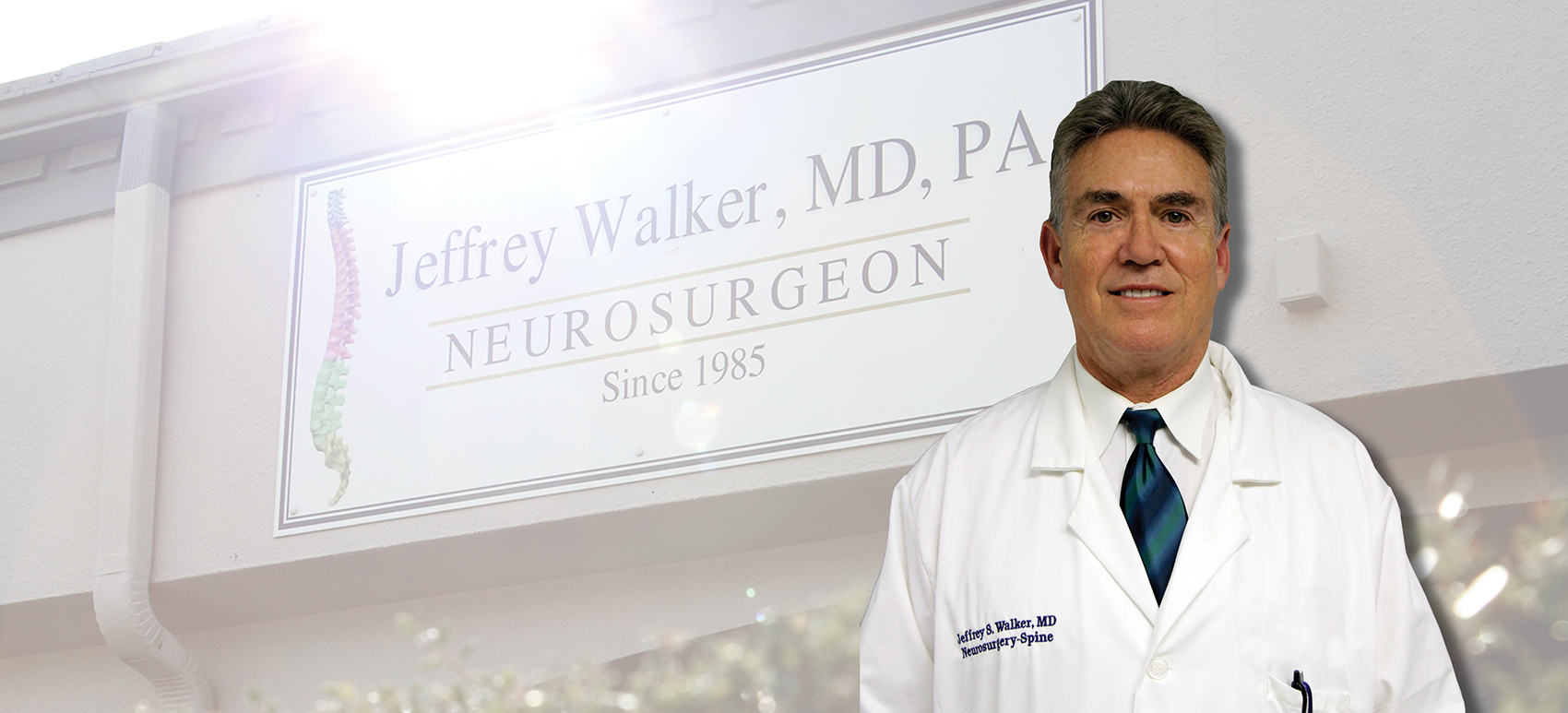 Most Experienced Neurosurgeon
in the Tampa Bay Area
Neurosurgeon Dr. Jeffrey Walker uses state of the art technology with a patient-focused approach to treating and managing back pain caused by accidents. Furthermore, at Dr. Walker's private practice, our mission is to provide our patients with the best care through the most cutting edge technologies. Our office is conveniently located in the heart of St. Pete, but if a surgery is needed, Dr. Walker currently operates at several locations in Pinellas and Hillsborough counties.
Dr. Jeffrey Walker's education and expertise in diagnosis and treatment is why he is one of the most highly recommended spinal surgeons in Tampa Bay for restoring spinal function and health.
Neurosurgical
Consultations
Emergency
Medical Consults
Interventional
Pain Management
Minimally Invasive
Spine Procedures
Having practiced in Tampa Bay for over 30 years, I have performed over 10,000 Neurosurgical Spinal Procedures. I have a conservative approach, trying to do what is best for the patient as we try to eliminate their pain and suffering.
Respectfully Yours,
Jeffrey Walker, MD, PA, FACS
PIP
In Florida, it's required that everyone have Personal Injury Protection.
Letter of
Protection
Not familiar? Feel free to ask us or your attorney for more information.
Don't let spinal pain stop you.
Don't let spinal pain stop you from planning a family vacation, getting work done, or even burning some some calories at the gym. Dr. Jeffrey Walker is the most experienced Neurosurgeon in the Tampa Bay Area, having practiced for over 30 years and performed well over 10,000 neurosurgical spinal procedures.